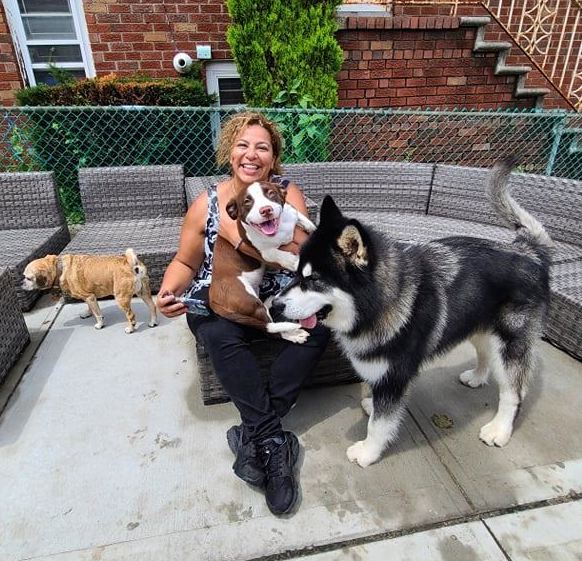 Evie
Things happen as they should and this Happy Tail proves that! Evie's furblings were all adopted but the perfect home for her took a while! She was obviously waiting for a hoomom that resembled her gorgeous smile!
She has furblings who love her and will always be cherished! The last of the Ruthie puppies to go! Now Momma Ruthie and all her babies are home where they belong!
Thanks to Tracy Snell Ash H & Heather T Mott and the transporters for all the help getting this crew to wonderful lives!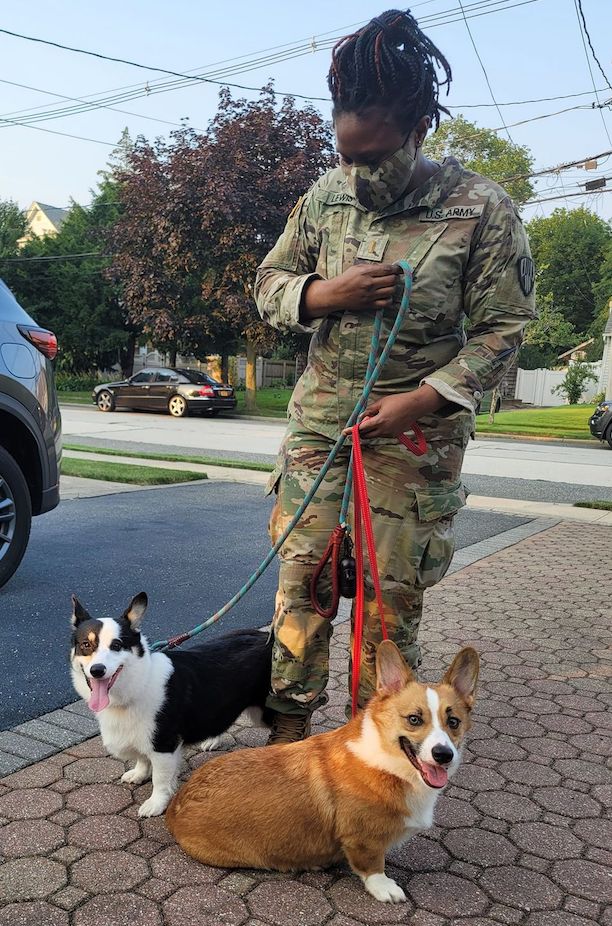 Zeppole aka Apollo
Happy Tails
And one of the most pawfect corgis I've ever met has gone to his true furever home! Zeppole fka Apollo has chosen wisely! He has a handsome brofur named Cheddar and a beautiful mom and dad!
After having 3 homes in 2 years he will now be worshipped as all corgos should. It was l9ve at first sight all around.
Happy Tails Zep! You are loved 😍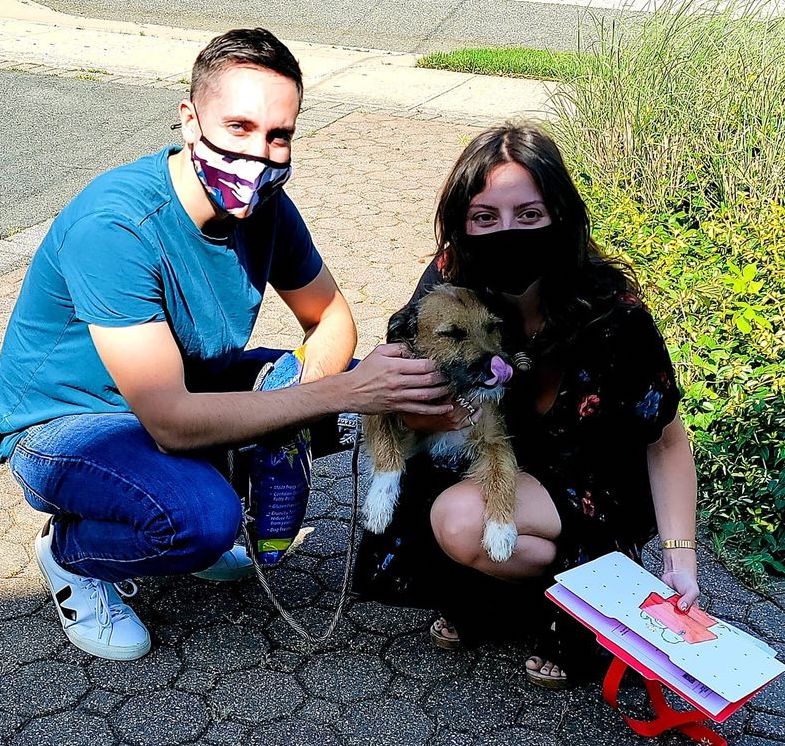 Russel
Happy Tails Russel!!!!!
So we have a lovely Happy Tail this afternoon! Our sweet Russell has found his hoomans! From a puppo who was not treated so nicely and then dumped in NYACC at 9 months old, and no other rescue that would step up, to me and a true assessment, a little work to a wonderful home! This guy is a real love bug! He will have a wonderful life of love and kindness.
Everyone who met him fell in love.  He's pure pawfection 🥰
Thanks to everyone who had a part in his rescue!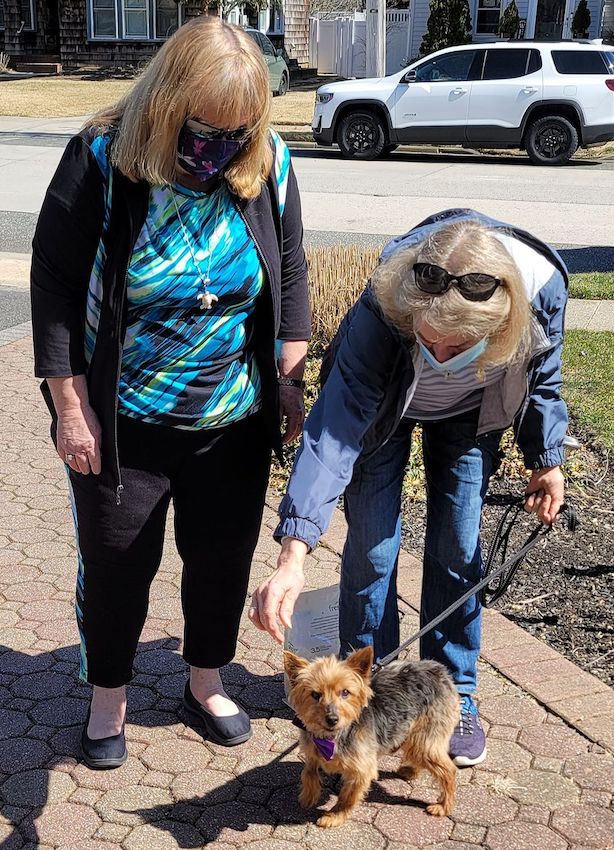 Scraps
Happy Tails Scraps!!!!!
Thanks to everyone at Grady Animal Hospital for knowing that you weren't a bad boy and saving your life! You have found your pawfect home! Life at the beach will be your dream come true! Your brofur Tyler will show you the ropes precious boy 😍 I couldn't be happier with your choice!
Love you always little man ❤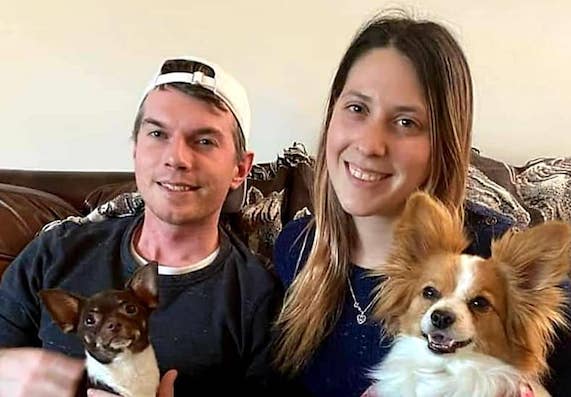 Malcolm aka Batman
So today our sweet Malcolm aka Batman went to his furever home. Bat is such a special pup. It was heartbreaking when his "owner" surrendered him. She pulled up to the house, handed him over, got in her car and left. She didn't even tell us his name. No food, no bowls or toys, nothing!
I expected the typical chi but here was this tiny 4lb little boy that just wanted to snuggle.
He was only 6 months old when he arrived and because he was so tiny we needed a foster where he'd be safe. So Judy stepped right up and he knew what a great home was in no time. Bat needed to be neutered and have his hernias fixed and to get all his vaccines. He had never seen a vet.
He was an immediate fan favorite at Grady Animal Hospital!So after lots of time with his foster mama an dad, lots of care, and tons of love he was ready to go to his new family. He now has a mom and dad of his own and a pretty sisfur to hang out with.
He will be loved and adored for all time.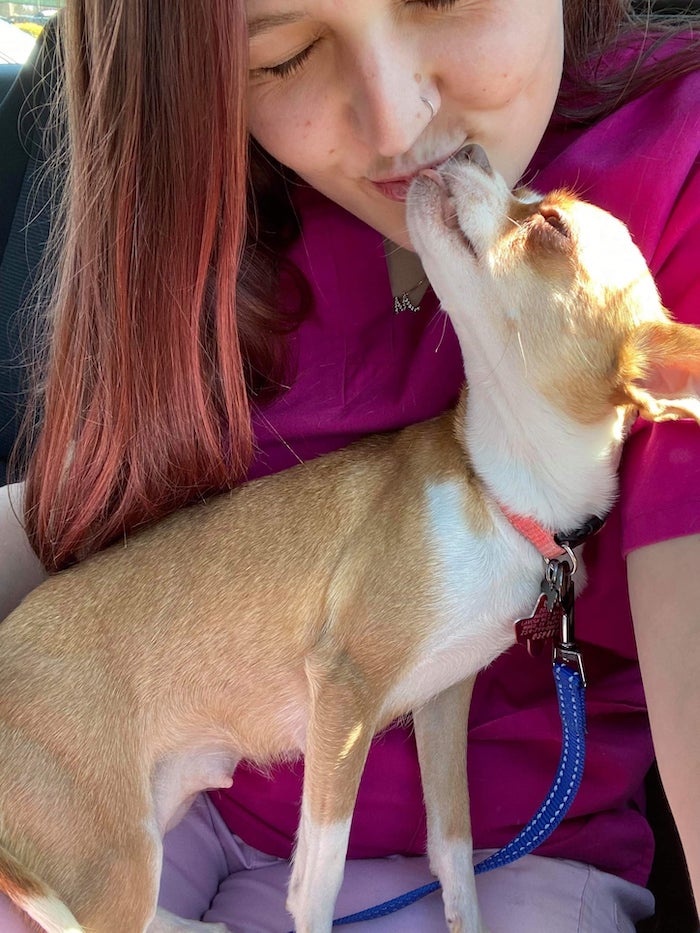 Polly-Olly-Cozy-Wozy
So I promised you I would find you a wonderful Chihuahua and from the looks of it I did my job and kept my promise! Thanks Kaitlin for being patient with me and trusting me to do what I do best ❤
Happy Tails Polly-Olly Cozy Posey!
You are a wonderful little girl and will be spoiled and adored for ever now! From the streets of Texas to the lap of love and luxury!!!!!! She almost didn't make it to her new momma because everyone fell hard in love with her.
Thank you to all the people who make this possible for us every day! We love you all and could never do it alone.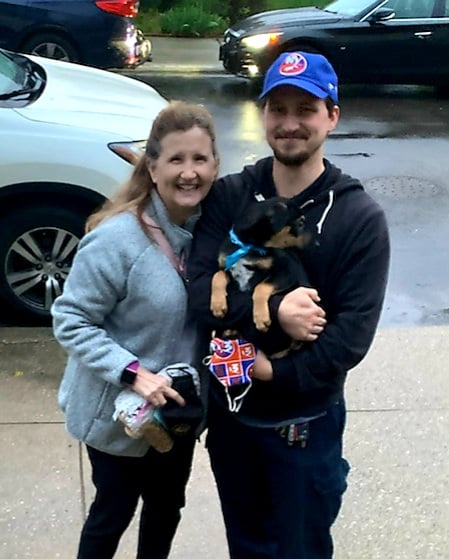 BlackJack
Happy Tails on a Thursday! Look at you BlackJack! From TX to the Big Apple! You have chosen a great home! Nothing like a puppy to give someone a new lease on life ❤
Thanks to Barbara Ann Bergstrom, Mary Jo Bertolino , Ilana Stone and all the people who take the time out of their day to help get these pups safe and to find them furever homes!
We love you all!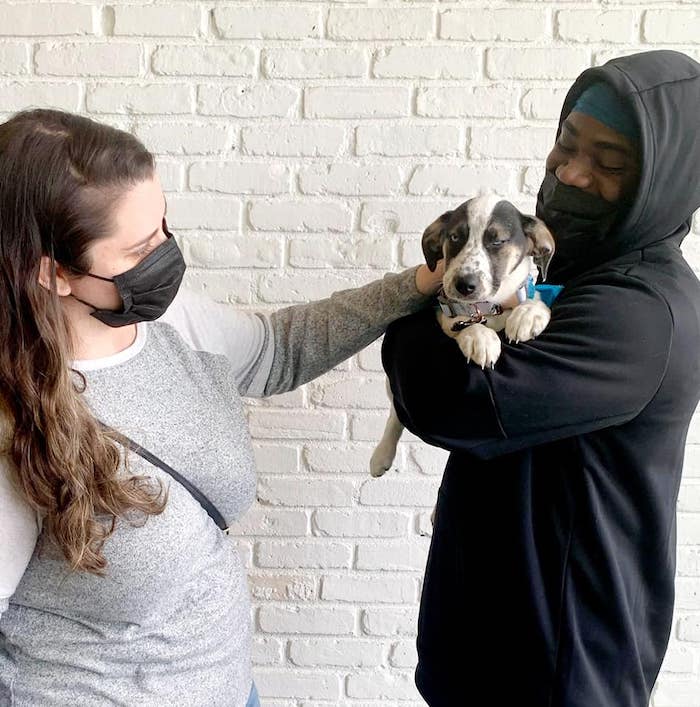 Skye
Happy Tails to the beautiful Skye! She has chosen wisely! Another TX puppy from a momma to be that we took in ❤ These wonderful babies will all get their pawfect homes!
Thanks to Barbara Ann Bergstrom and Mary Jo Bertolino for fostering, thanks to Ilana Stone for caring for mom and babies until transport was possible ❤
Thanks to all the amazing volunteers we have.
We are blessed!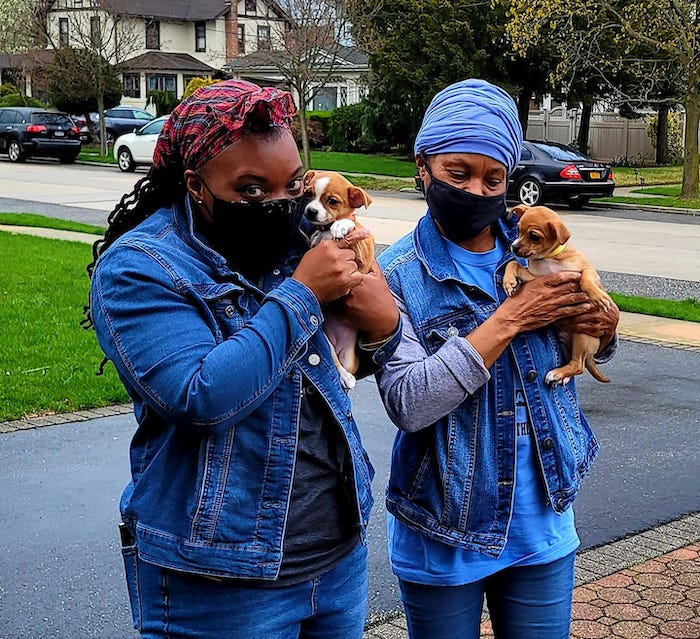 JoJo & Larry
JoJo and Larry have found their pawfect forever family!
Thank you Tracy Snell for getting them to me and thanks to Patricia Bohn Morris for sharing the adoption event with her gym people 💜👍💜
It is so amazing to have a part in these adoptions and to see families become complete.